When the Devil is Angry
Posted on February 11, 2018 by RevAdmin No comments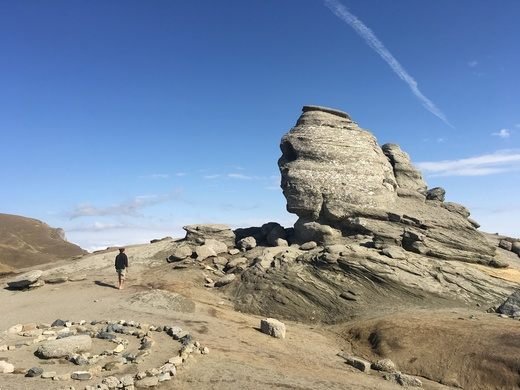 When the Devil is Angry
By Olufunso Joseph Omidiran www.livingsword.org
We should never be troubled or scared when we see Satan and his cohorts venting their wrath. We should rather brace up with boldness and confidence and praise the Lord, knowing that your salvation is nigh. It simply means victory is around the corner! As children of God, we all need to have a good understanding of the enemy's psychology or frame of mind. When Satan is losing the battle he does the worst he can, so as to give a contrary impression. Don't be deceived!
Revelation 12:12 12 Therefore rejoice, ye heavens, and ye that dwell in them. Woe to the inhabiters of the earth and of the sea! for the devil is come down unto you, having great wrath, because he knoweth that he hath but a short time.
Satan probably knows more than most of us care to know that he is a loser; he's lost the battle and victory is ours through the precious blood of Jesus. Satan knows that he's running out of time; eternity is catching up with him and his demise is imminent. It's impossible for Satan to win because Jesus reigns and rules forever. Truth is that it is absolutely inevitable for Christ to reign until all His enemies become His footstool.
1 Corinthians 15:25-26 25 For he must reign, till he hath put all enemies under his feet. 26 The last enemy that shall be destroyed is death.
A time is coming when Satan and death will be no more. Christ will continue to reign from now until when there are no more adversaries to subdue. Do you know that victory has been ordained for you from the very presence of God? All you do is to appropriate it by faith. Activate your inheritance through faith in Christ.
Satan is playing His Last Card
Satan wants to make use of all at his disposal to dislodge, sidetrack, frustrate and defeat God's elect. He makes use of diverse trials and vicissitudes of life to make us feel as if God has forsaken us. Satan is a natural liar, by nature he dwells not in the truth (John 8:44). No matter what you see, feel or seem to know, God's counsel for your life is unchanging. He overrules every verdict that is not of Him. Stick only to what God has said concerning you, for that is what counts. Satan will invest more and more into deception; he is happy to make you blind to the truth, swallow his lies and ignorant of the truth.
Be a Doer of the Word
James 1:22-25 22 But be ye doers of the word, and not hearers only, deceiving your own selves. 23 For if any be a hearer of the word, and not a doer, he is like unto a man beholding his natural face in a glass: 24 For he beholdeth himself, and goeth his way, and straightway forgetteth what manner of man he was. 25 But whoso looketh into the perfect law of liberty, and continueth therein, he being not a forgetful hearer, but a doer of the work, this man shall be blessed in his deed.
It is only those who do the Word that do God's will. They are those who literally swim or navigate against the prevailing current. Through faith they weather the storms of adversities and prove the devil to be a liar. Choose to not walk by sight but by faith: this is what you must always do. Be strong the Lord. Let your heart be strong. Make His Word your stay. He does not disappoint; He is ever true and trustworthy. Hallelujah!
This is Your Season
Satan himself knows that this is your season, your set time to enjoy the fullness of life. Be bold as you enter into your inheritance. There is power in the word and the name of Jesus. There is healing in His presence and there is fullness of Joy ─all for you. You have no reason to miss your lot and you are NOT permitted to make any COMPROMISE with the devil. Compromise with the devil is not only in terms of moral failure or sin, but rather also when we refuse to walk in faith and take up our inheritance by conceding grounds to the enemy. Unbelief is a sacrilege!
Your season has come. Go ahead and possess the possession purchased for you through the blood of Jesus. Stop groping in the dark, stop making excuses for failure, stop accepting the devil's lies! On the other hand, this is your season to be vigilant and resist the devil:
1 Peter 5:8-9 8 Be sober, be vigilant; because your adversary the devil, as a roaring lion, walketh about, seeking whom he may devour: 9 Whom resist stedfast in the faith, knowing that the same afflictions are accomplished in your brethren that are in the world.
Don't forget, the devil becomes more vicious and ferocious when he discovers that his time is short and the battle is lost. His wrath is a mere reaction, a mark of frustration. Now you can go and enjoy your inheritance! Shalom.